Professional Racquet Review: 2017
The first thing to consider when buying a racquet is what type of player you are. Not every "amazing" tennis racquet is as amazing for everyone, and vice versa. In fact, tennis racquets are quite personal pieces of equipment and one man's perfect racquet is another man's worst. 
For this reason, you should consider when purchasing your next (or first) racquet what level player you are. Tennis racquets are different for intermediate players vs. for advanced players. If you are younger than 15, chances are you need a racquet that is light and easy to maneuver, and the same goes for players over 50.
Secondly, what's your style? Are you an aggressive player or do you wait for errors to rack up your points? Often racquets compliment specific patterns and styles. Below are our top seven racquet choices for 2017. Racquets are certainly an investment, however if you want to take the sport seriously it's important that you make a commitment to invest both your money, and your time from the very beginning. Click the link to find each racket on Amazon.
Disclaimer: all racquets listed here are under $200, however there are others such as: The Wilson Blade 98 Countervail Racket, The Wilson Pro Staff RF97 Autograph Tennis Racquet, and the Babolat Pure Aero Play Tennis Racquet, which come highly acclaimed, as well as priced.
_______________________________________________________________________________
#1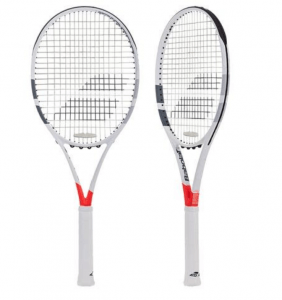 Number one is the Babolat 2017 Pure Strike 100 Tennis Racket. This racquet is good for both beginners and advanced players who want to get the most out of their game. This professional grade racquet ($199) is one of the most budget friendly in its field. This is a solid investment for both a beginners looking to get a head start in the racquet department or advanced players.
#2
Another great tennis racquet, as chosen by Novak Djokovic is the HEAD Graphene Touch Speed Pro Tennis Racket ($199). There is nothing you can't do with the racquet. It's an all-rounder meaning you can play offensive shots while also trusting its defensive abilities. This racquet is great for beginning and intermediate players with a variety of playstyles.
#3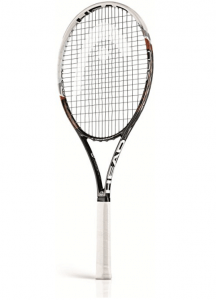 Next is the Babolat 2015 Pure Drive Racquet ($199). Despite being an older model, this light and sturdy racquet is great for big hitters. After anlayzing where players hit the ball, Babolat designed this racquet shifting the sweet spot to the tip to add even more power.
#4
Thirdly, the HEAD Graphene RadicaPro Tennis Racquet ($130), made of grapheme, is an extremely light material that allows you to control your swing with better power shots and less fatigue throughout your game. This racquet benefits all playing styles making it the best racket for beginners on this list.
#5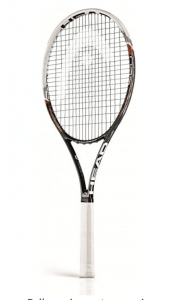 The HEAD YouTek Graphene Speed Pro 18/20 Tennis Racquet- 4 ½ ($130) inserts the brand's Graphene technology into the frame, making it light yet more stable. The tight string placement adds pace and placement, while spinners can create enough speed required for spins.
Under $100
#6
The HEAD Ti.S6 Tennis Racquet ($80). Best for most players, this racquet weighs only 8.9 ounces and allows best for short and compact swings.
#7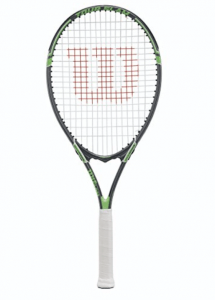 One of the most affordable tennis racquets is the Wilson Tour Slam Adult Strung Tennis Racquet ($31). Wilson is clearly one of the biggest brands in tennis, which means they are able to include advanced features even into their recreational racquets. The brand's Volcanic Frame Technology allows for stability and power. Shock pads reduce vibrations in the string for more control and allow for spins that will leave your opponent on their toes.
We hope this guide helps you find your next tennis racquet. It is very important to take good care of your new racquet. Having the right bag to store your new equipment is required. Read our 2017 buying guide for your next tennis bag.