Top 5 Tennis Shoes for 2022
Here are our top five men's tennis shoes for 2022.
If it's good enough for Alexander Zverev, it's going to be good enough for you. The Ubersonic 4 is one of Adidas' top shoes. This shoe is comfortable, light, and has great traction. It won't come cheap though, as this shoe is priced right around $129.
This shoe is a must-have for those advanced players that do a lot of sliding on both clay and hard courts. The main feature of this shoe is its lacing system, which is hidden so that you don't end up tripping on yourself when sliding into that backhand. Like the Ubersonic, this one doesn't come cheap either, priced at $124.
You may have seen Gael Monfils, one of the most aerobic and athletic tennis players in history sporting these. One of the main reasons Gael loves Asics is because of the stability in the shoe. Additionally, this shoe is known for its durability on the court. So, if you're looking for stability and durability, this shoe is for you! They will set you back about $135.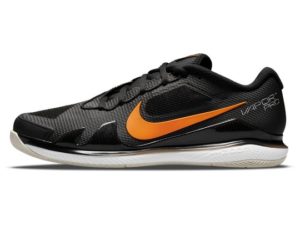 You will see tons of pros wearing this show. This shoe is known for being extra lightweight and quick. You really can't go wrong with Nike. Just ask Andrey Rublev. He counts on these Nike shoes when he's slapping down that backhand winner on the ATP Tour. $120 is reasonable for this quality shoe.
For those of you that want a great shoe with a hint of Italian fashion, then Fila is the shoe for you. Diego Schwartzman counts on his Fila shoes to terrorize opponents with his relentless "never say die" attitude on the court. These come in at a bargain price of $120.
Like always, don't forget to jump on to the TennisPAL app to stay up to date on tennis news, find groups of friends to play with, and get a virtual coach to help with your tennis game.