Top 5 Men's Tennis Shoes for 2020
Five great tennis shoe options for men.
There are so many great shoes in the market right now. This makes choosing a brand and style that much harder. That being said, I think there's three brands right now that are leading the pack in terms of a popularity within tennis circles: Asics, Adidas and New Balance. Let's take a look at some cool options from these brands.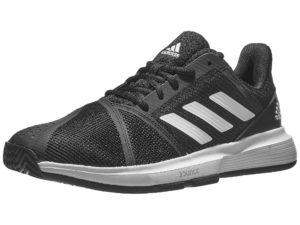 5. Adidas CourtJam Bounce. Not everyone wants to spend over $100 dollars on a pair of tennis shoes. Adidas knows this, which is why they have always put forth a solid affordable shoe in the market. Right now, that shoe is the CourtJam Bounce. It's a comfortable and lightweight shoe that won't break the piggy bank.
4. New Balance Fresh Foam Lav. This shoe was specifically designed for Milos Raonic, and also named after him. It's pricey, but well worth the money. They fit like a glove, have great breathability, stability, and comfort. Like Asics, New Balance has been able to transition from a brand recognized for running shoes, into a well-respected tennis shoe brand. Also, you can find some Fresh Foam older models on clearance if the sticker shock of the Lav deters you.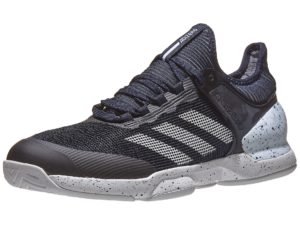 3. Adidas Adizero Ubersonic 2: if you're looking for that super lightweight shoe, this is a great option. It's a comfortable shoe with good lightweight construction. Keep in mind this is one of those Adidas shoes that fits like a sock and can be annoying to put on and off. However, that quality is what makes the shoe extremely comfortable.
2. Asics Gel Resolution 8: It's nice to see Asics continue to make great tennis shoes. I've been a fan of this brand for both running and tennis for a while, and so have many pros. Gael Monfils, one of my favorite players, and one of most athletic and physical counts on these day in and day out. If they are good enough for Gael, they should be good enough for you as well. They are comfortable, without sacrificing that nice tightness and stability you need to dash around the court.
1. Adidas SoleCourt Boost: for those out there that are not entirely sold on Adidas' sock type tennis shoes, this high-quality lace up shoe should be at the top of the list. This shoe brings some cool rubber dots on top which Adidas claims helps with durability. We'll take their word for it, but how does this shoe feel on the court? These shoes have great traction, stability and comfort. The price tag is steep, but remember, these are Adidas' flagship tennis shoe.