Athlete Profile: Serena Williams
Age: 36 years
Weight: 155 lbs
Height: 5'9"
Birthplace: Saginaw, Michigan
Singles Ranking: 449
Plays: Right-handed (two-handed backhand)
Coach: Patrick Mouratoglou
Career Titles: 23
Residence: Palm Beach Gardens, Florida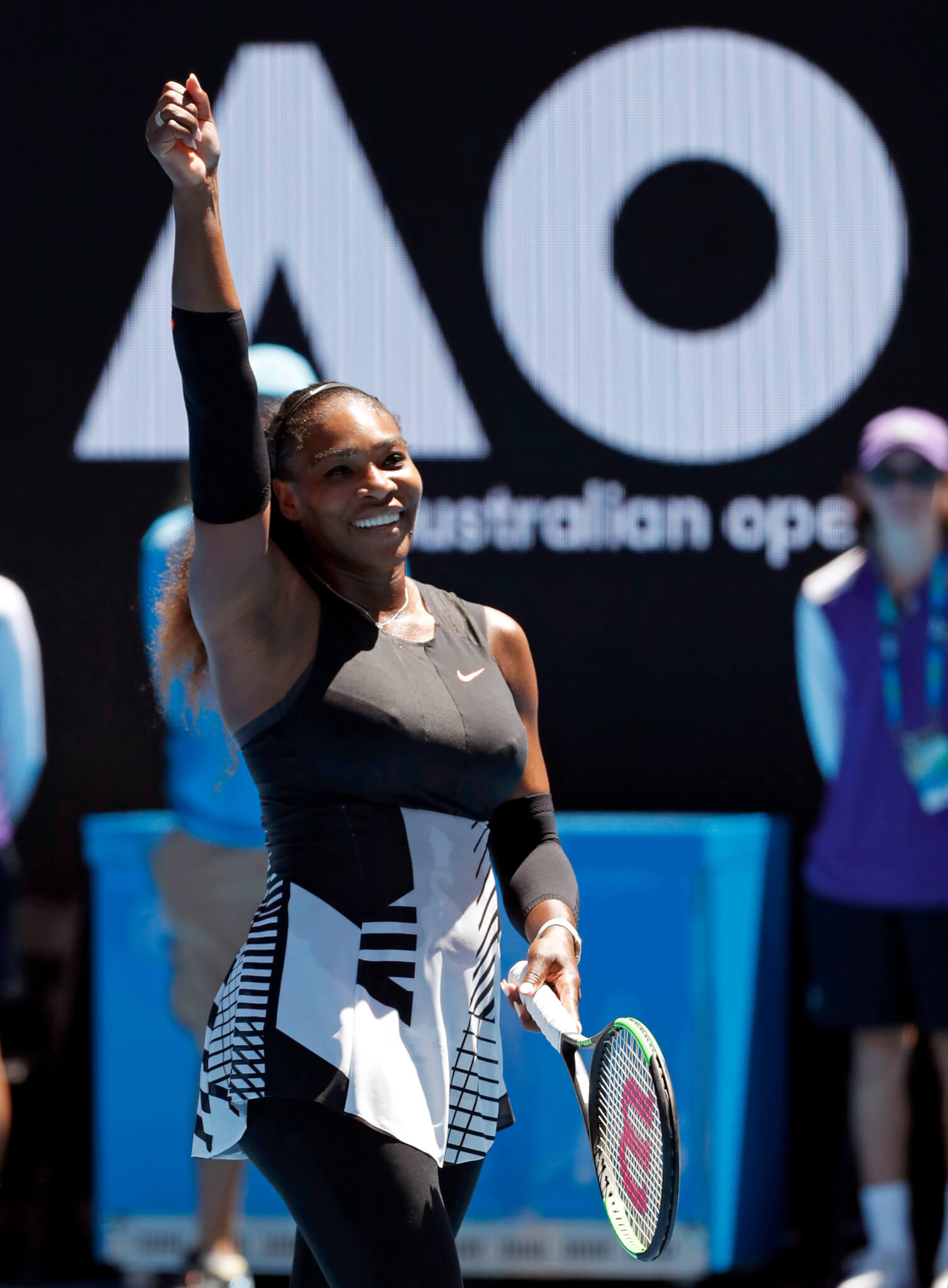 Serena Williams is one the most recognizable names in the world of professional tennis, and with good reason.
Williams was born in Saginaw, Michigan and moved with her family to Compton, California as a child. She began playing tennis when she was three years-old, with coaching by her parents. The family then moved to West Palm Beach, Florida so that the sisters could train at the tennis academy of Rick Macci.
When she was in the ninth grade, Williams and her sister stopped training at the academy and went back to being coached by their parents. She intended to play in her first professional tournament in the 1995 Bank of the West Classic in Oakland, California, but the WTA deemed her ineligible due to her young age of 14. She filed an antitrust lawsuit in response, but then withdrew it. She was able to participate in her first professional match later that year, at the Bell Challenge in Quebec. She won her first professional match at the Ameritech Cup Chicago in November of 1997.
Her first Grand Slam tournament was the 1998 Australian Open, where she won the first round, losing to her sister in the second. 1998 turned out to be the only year that she did not have a win when participating in a Grand Slam tournament.
Williams won her first professional singles title in 1999 at the Open Gaz de France and went on to win the U.S. Open singles title that year, along with the U.S. Open and French Open doubles titles with her sister.
She currently has more Grand Slam titles than any other active tennis player, including 23  singles titles, 14 doubles titles (a record high, achieved with sister Venus), and 2 mixed doubles titles. She has twice held all four Grand Slam singles titles in a single year. She holds more Grand Slam singles titles than any player in the Open Era and the second throughout history. She is the only player in history to have won 2 Grand Slam titles seven times each (Wimbledon and Australian Open) and 10 Grand Slam singles titles in two different decades. She holds the all-time record of 13 hard court Grand Slam singles titles.
She has placed first in the singles division of the WTA Tour Championships five times and was ranked first in the world by the WTA eight different times. On the sixth occurrence, she held the ranking for 186 consecutive weeks, a feat only reached by one other player in history, Steffi Graf. She was named the Laureus Sportswoman of the year four times and has won four Olympic gold medals, one in singles and three in doubles.
In 2017, Williams gave birth to her first child. She took a hiatus most of that year and eventually withdrew from the 2018 Australian Open to recover from birth-related medical complications. She returned to tennis in February 2018, playing doubles with her sister in the Fed Cup and playing singles in both the BNP Paribas Open and the Miami Open.
Williams is often referred to as the greatest female tennis player of all time and has given back extensively through her charities and activism work.