Athlete Profile: Alexander Zverev
Age: 20
Weight: 189 lbs. (86KG)
Height: 6'6" (198CM)
Birthplace: Hamburg, Germany
Singles Ranking: 4
Plays: Right-handed, Two-handed Backhand
Coach: Alexander Zverev Sr. and Juan Carlos Ferrero
Career Titles: 7
Residence: Monte Carlo, Monaco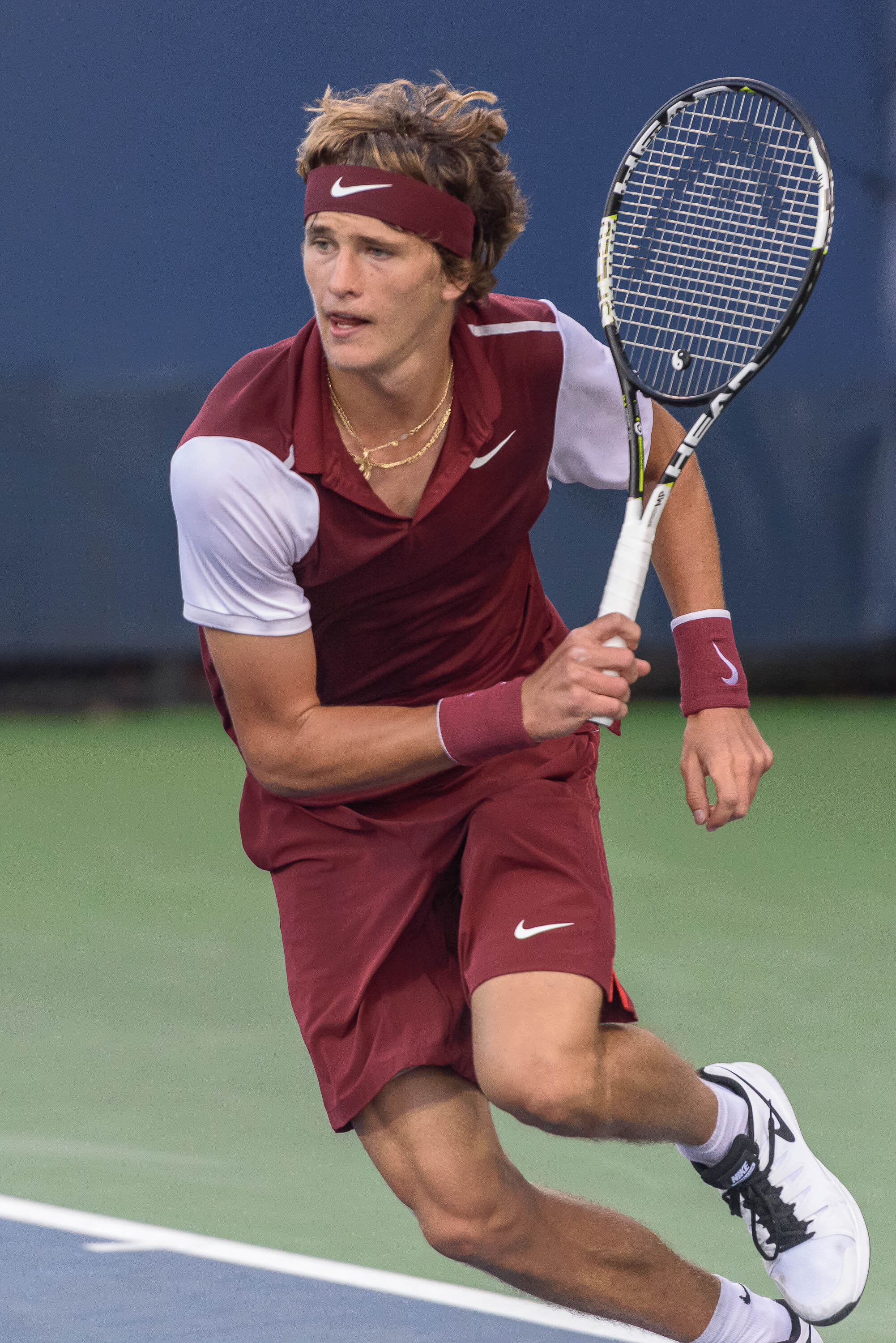 Alexander is not only the youngest player currently in the ATP top 30, he is also ranked world No. 4 for men's singles. It was in May, 2017 that Zverev entered the ATP top 10 after defeating Novak Djokovic in the Italian Open. He won a consecutive second Masters 1000 title against Roger Federer at the 2017 Canada Masters, helping him attain his career high at world No. 3- the youngest since Novak Djokovic in 2007.
He is the son of former Russian tennis player Alexander Sverev Sr. and Irina Sverev a tennis coach, as well as being the younger brother of professional tennis player Mishca Zverev. Clearly, tennis is in the genes. He began playing tennis at the age of 5 and after a successful junior career being the World No. 1 Junior in 2013 he quickly turned pro that same year. His professional career started steady with a balanced amount of wins and losses, although his potential was clear from the start.
Some of his career highlights thus far include achieving 8 career-high rankings in 2017 and 14 in 2016. He is the youngest player to win 5+ titles in a season since Djokovik and snapped Warwrinka's 11-match winning streak in finals to attain his first ATP World Tour title at 2016 St. Petersburg. He is the youngest ATP champion since Nichikori in 2008. He won a singles title as well as doubles with older brother M. Zverev at 2017 Montpellier and enjoyed a career high 55 wins that same year.
Anytime a player has such a strong track record and is defeating world champions and setting new records at the age of only 20, people are sure to take notice. Certainly for Alexander, the road has just begun and the probability of his future success on the court is undoubtedly high.