2007 US Open Mens
Look Back
Roger Federer and Novak Djokovic fought tooth and nail till the last minute of the 2007 US Open. Federer beat the first time grand slam finalist in a hard won final 7-6, 7-6, 6-4. It was Federer's 12th major title overall and his third time winning three of the four majors in a single season. The cherry on top? This was his 4th straight US Open title.
Federer was on his way to beating world records at this point, placing him level with Australia's Roy Emerson and just two behind Pete Sampras. Sampras, however was one of Djokovic's boyhood heroes. Little could separate the two from the beginning of the tournament, with Djokovic powerfully hurtling around the court with accuracy and exceptional serves. He had his hopes held high the moment he was finally able to face Federer in the final match. In fact, he gave the unstoppable world No. 1 a run for his money by challenging him with drop shots right out of Federer's own book of trick shots.
Throughout the 2007 US open Federer accumulated a whopping $2.4m, not that he has any concern for more championship money. At that point he was simply chasing the history books, or stomping through them considering he already had scores to dethrone Sampras.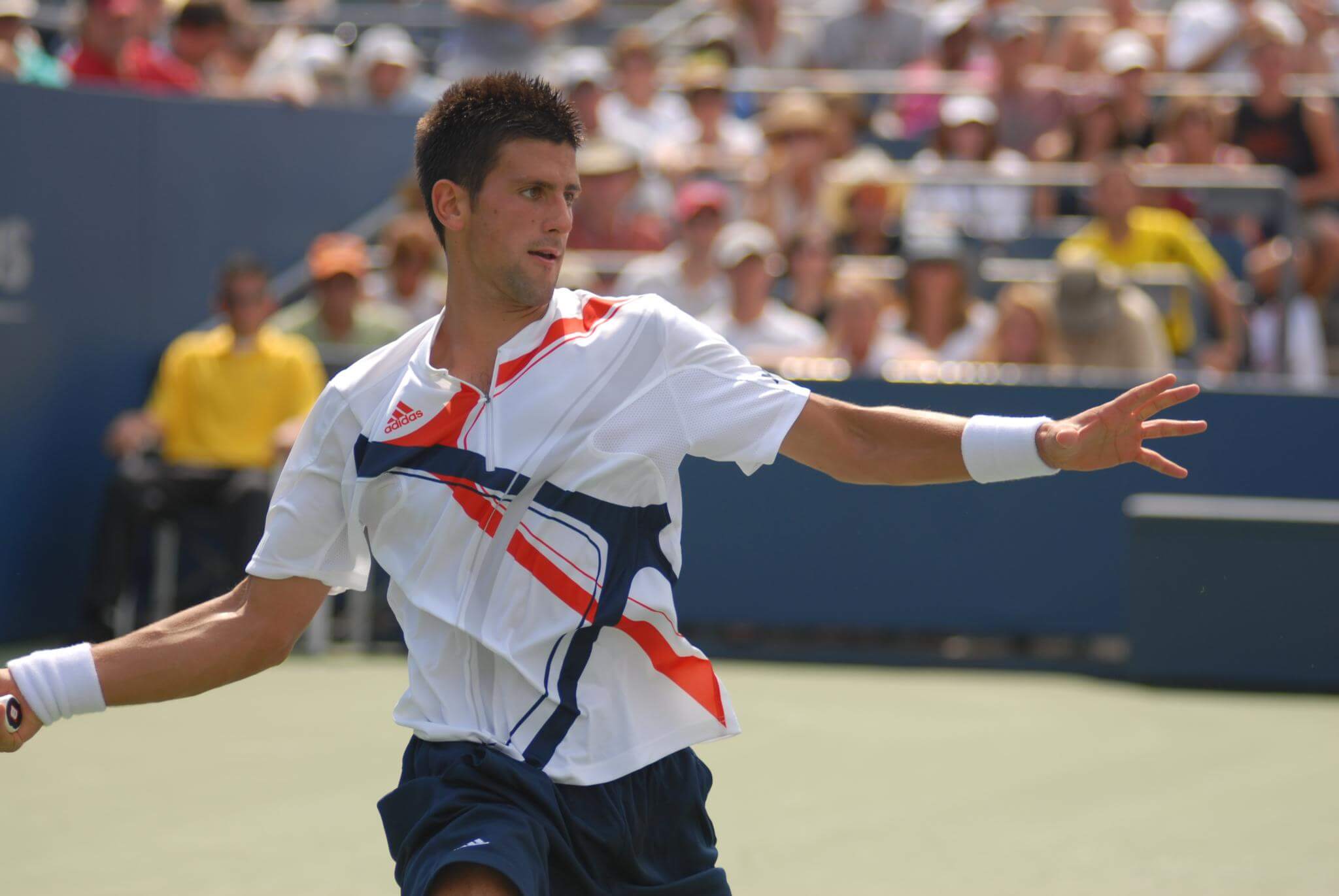 One of the Serbs best hands, a backhand down the line opened the game up to a first break at 5-5. After losing the first set due to a fluke on Federer's behalf Djokovic lost his cool, hurling the water from his bottle across the court in frustration. He began the second set with a lead of 4-1 until Federer, in true Federer fashion made his comeback with brilliant serves. Despite losing the first two sets, Djokovic's ferocity brought him very close to winning each.
Although Federer went home with silver, Djocovik never fell short of confidence that day. If anything, the 20 year old youngster reiterated his position as a powerful and capable world No. 3, just behind Rafael Nadal.