Quickly view and manage your communications, lessons, students, and revenues from the dashboard.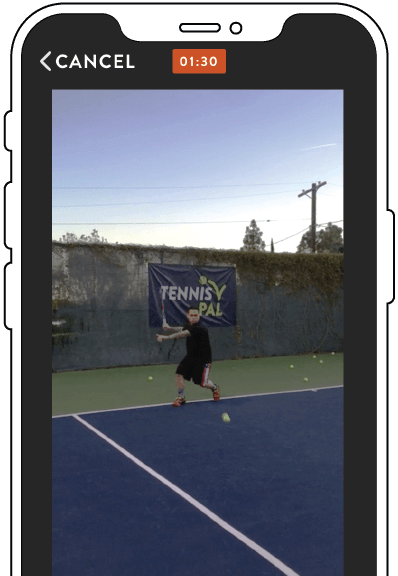 Give students actionable and constructive feedback on their technique, posture, and game using the video analysis tool.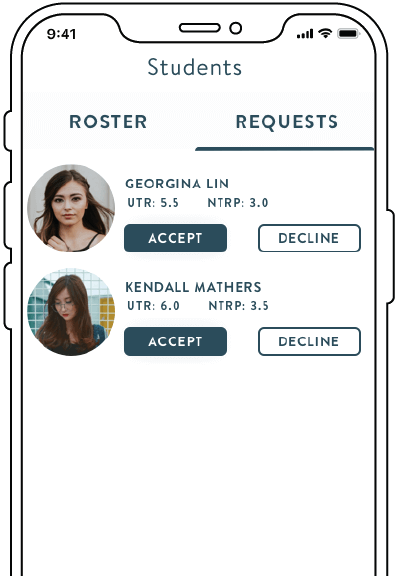 Easily manage your student roster and stay connected.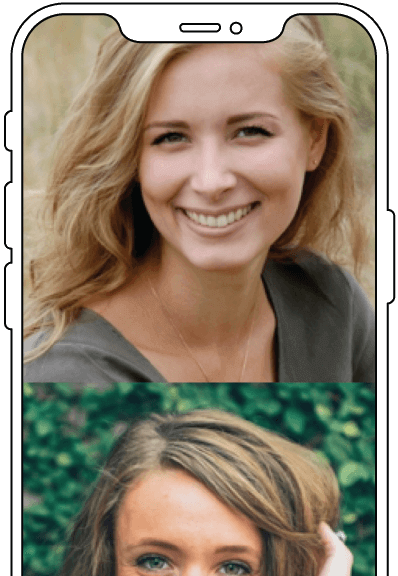 Enhance the learning experience for your students using messaging and video chat.
Become a Certified Coach Partner on TennisPAL
Reach new students and the active community on the app. Get certified for special perks from TennisPAL.
Read How to Become a Certified Coach
FREQUENTLY ASKED QUESTIONS
What is TennisPAL Coach?
TennisPAL Coach is an app for iPhone and Android that feature gives users access to TennisPAL certified coaches all over the world. Players can search for coaches based on different criteria such as location, level coached, or by name. The players can then easily connect with these coaches through the app and take advantage of video analysis and communication tools to improve their game.
Does TennisPAL Coach work outside of the United States?
TennisPAL Coach works internationally. Users sign up with their local telephone numbers and receive their authentication codes via text.
What languages are supported by TennisPAL?
The app currently only supports English. However, the beauty of this app is that coaches can audio records their comments during the video analysis in any language. The video chat is also another way to communicate with students in any language other than English.
What is my 6-digit passcode?
TennisPAL Coach doesn't require the users to create a password or try to remember it for each time that they sign into the app. Instead, the app uses an easy, secure, and convenient way of authenticating the users by sending them a unique 6-digit access code each time they try to log into the app. The code is sent via text to the telephone number associated with the coach account.
How does one become a TennisPAL Coach?
TennisPAL coaches have been vetted and approved by the TennisPAL head coach. To become a certified TennisPAL Coach, the first time you try to sign up on the app, you will receive a message notifying you that your request has been received and will be reviewed. The review process may take between 24 hours (on weekdays) and 72 hours (on weekend or holidays). During this period, our head coach will contact you for a short interview before you are approved as a certified TennisPAL Coach.
Can TennisPAL Coach find students on the app?
TennisPAL Coach is a coaching app. Students reach out to the coaches through the companion app, TennisPAL, and the coaches either accept or reject their request. TennisPAL Coaches can advertise their services on the companion app, TennisPAL. For more information about how to market your services, please contact our support team info@tennispal.com.
How does the video analysis tool work?
How do I receive payments from TennisPAL?
When you have a receivable balance, the email address in your profile will be sent an e-check on the following Monday. You can earn by completing students analysis and by hosting paid events through the TennisPAL apps.
Can I cancel a Homecourt booking?
You may cancel a booking until 24-hours before the start of your reservation. No bookings can be cancelled within 24-hours of the start of the reservation.
If you made a booking today, cancelling the booking with cancel all times and days that you have booked. The entire reservation cost will be voided and you will not be charged.
If you made a booking at least one day ago, you can cancel each time slot individually. You will receive a partial refund for the cancelled reservation.
If you would like to cancel a booking within 24-hours due to rain, please contact admin@tennispal.com with sufficient evidence. Cancellation is upon the discretion of the TennisPAL administrator.
Average Rating on Apple App Store